REVULN 20x1
Metro Manila (Philippines)
2020 December 2-4
---
Information

REVULN 20x1 is an international cybersecurity conference taking place on 2020 December 2-4 in Metro Manila (Philippines) at RED Hotel Cubao.

The conference is focused on the following topic with presentations covering countries and areas of Asia:

    Cybersecurity and hacking communities
    (organizations, hackerspaces, makerspaces and hacklabs)

The topic is discussed from different points of view and focused on the countries and personal experiences of the selected international speakers.
Each presentation covers a slot of 45 minutes inclusive of questions (Q&A session).
A 15 minutes break is available after each presentation for networking and privately talking with the speaker.

The conference also includes an "open topic day" covering cybersecurity, journalism, freedom of information, intelligence, cryptography, data analysis, cyber resiliency, data privacy, censorship, activism, technologies in law enforcement, and other topics.

Main features of the event:
    - no sponsors, no partners, no sponsored talks, no marketing or promoted business
    - invitation-only and free
    - guests selected by us and by the attendees
    - sessions covering specific target topics
    - focused on the region where the event is hosted (Asia)
    - improved networking with people from different countries and fields


---
Registration and tickets
The event is invitation-only and free. No tickets available.
---
Agenda / Programme
Please note that this agenda is just the selection of speakers that was planned for the original date of the event (2020 April 28-30) before the worldwide restrictions. It will be changed and/or confirmed before the new dates of the event (December 2-4).
---
---
Moderators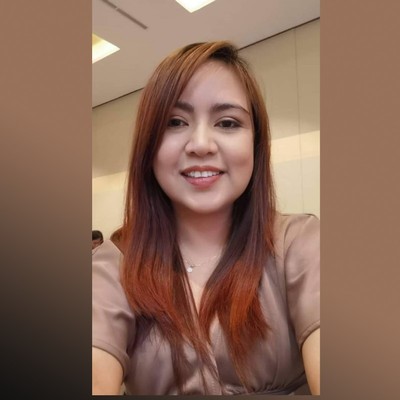 Prof.
Mary Joy Abueg



Experienced Professor with a demonstrated history of working in the information technology and services industry. Skilled in Data Analysis, Data Mining, and Digital Imaging. Strong education professional with a Master in Management major in Information Technology and a Doctor in Information Technology.
A faculty member (Assistant Professor III) of the College of Engineering, Architecture and Technology at the Palawan State University. 
 
She received her Master in Management major in Information Technology from the Philippine Christian University in 2011 and her Bachelor of Science in Computer Science from the Holy Trinity University. She is the President of Palaweňo ICT Association, Vice President of National ICT Confederation of the Philippines, Board of Director of Philippine Computing Society Information and Computing Accreditation Board. 


Introducing the speakers and handling the Q&A sessions

---
Call for Speakers / Presentations / Papers
---
FAQ

What is this event?
REVULN is a series of free private meetings for invited guests where participants attend the presentations of international speakers and connect with all the selected guests.
The idea behind the events and their organization is quite unique, no other conferences hosted by private companies have similar features.
Information about the previous events are available here and here.


Is this a marketing or promotional event?
No. We do NOT promote, advertise or sell anything, and we do NOT accept sponsors.
The event has been created, planned and financed by us just for speakers and attendees, completely for free and without any business or promotional activity or purpose.
REVULN's goal is sharing knowledge and connecting people.


How joining as speaker?
Please check our Call for Papers page for information, requirements and benefits (like free accommodation for the presentations covering the main topic).
No "paper" is requested, this is a Call for Speakers where you will be asked to provide your presentation only.


How can I attend the event?
The event is invitation-only with attendees selected by us or by other guests.
Anyway feel free to contact us if you wish to participate, we are ever looking for interesting guests who can contribute to the events with their presence and knowledge.


We would like to sponsor the event.
We do not accept sponsors or partners.


We work for the press/media.
Please send us an email if you would like to participate.


How are the invited guests selected?
The expected attendees directly invited by us are mainly from two categories:

    - media: journalists, reporters, writers, bloggers, press, news agencies, NGO

    - governments and law enforcement agencies: police forces, armed forces, military and defense, government owned/funded research organizations, police academies and universities, national CERTs, consulates and embassies, public sector


Is there any political motivation?
No, REVULN and its team are completely neutral and free from any political and ideological motivation and bias, no matter what are the countries and goals involved.
This open minded attitude allows guests from very different and sometimes conflicting fields to attend a relaxed event focused on experiences and information.


Are you going to record or stream the sessions?
No, we take no video recordings of the event.


Are you going to release the slides of the presentations on the website?
Yes, please note that some speakers may prefer to not share their material with the public.


I'm an invited guest and I would like to attend only some presentations.
Sure, please check the agenda for the exact schedule of the presentation in which you are interested.
Time is a valuable thing and we perfectly know how difficult may be to attend the full day.


I'm a journalist, am I expected to provide media coverage of the event?
We don't expect anything from our guests.
The event is for you, not for what you are supposed to return back to us.


Do I need a VISA for traveling to the Philippines?
People from many countries do not need any VISA for traveling to the Philippines and can stay for 30 days.
Please check the Travel Requirements (12. Who can enter the Philippines without entry visa?) for a complete list.


How to reach the location of the event?
RED Hotel Cubao is located in Quezon City (Metro Manila), just at the side of Cubao MRT3 station.
Address: 627 EDSA Cubao, Quezon City, Philippines 1109.
Phone: +632 896 7700
The event takes place in the Ruby meeting room (ex Erato) at 4/F.


Cubao MRT3Google Maps

For reaching the hotel from the airport please use the UBE Express P2P bus or the Grab app.
The hotel is located just at the exit of Araneta Center-Cubao of MRT Line 3, Cubao is also the stop of many P2P buses and location of many shopping malls, therefore it's very easy to reach.


How to move in Manila?
The safest and more practical way is calling a car using the Grab app but please note that traffic is quite heavy during peak hours.


Do I have to bring something with me?
Your name cards (business cards).
The mobile phone or laptop will be useful for consulting some material we plan to provide during the event.
A local Wi-Fi will be available for sharing documents with the attendees, and Internet Wi-Fi is available too.
The hotel already provides notepads, pens and water.


Dress code?
Casual or business is up to you, the event is meant to be informal and relaxed.
T-shirt, (long) shorts and shoes are the bare minimum.


Code of Conduct?
Respect the others, no offenses, no aggressive and inappropriate behavior.
This is a place where we plan to share our own experiences and connecting with people interested in the selected topics.


I like the project, how can I contribute?
Just with word of mouth.
Feel free to share the Call for Papers and details of the event with colleagues and people interested in these topics.


How can I contact the organizer with other questions?
Please contact Luigi Auriemma by email, Twitter, LinkedIn, or Signal/Telegram: revuln


Disclaimer
This is a private meeting for invited guests only without any business or promotional activity or purpose.
The event is completely not-for-profit and no incomes are generated from and during its execution.
The presentations are intellectual property of their authors, who are also the only responsible for such content.