REVULN 19Q4
Hong Kong
2019 December 11-12
---
Information

REVULN 19Q4 is an international security conference taking place in 2019 December 11-12 in Hong Kong at the Best Western Plus Hotel Hong Kong.

The event is entirely organized and financed by us without any external sponsors.

The conference is focused on the following topics with presentations covering countries and areas of Asia:

    - Fake news, disinformation and propaganda

    - Open topic on digital security, cybersecurity, OSINT, decentralization and so on

The topics are presented from different points of view and focused on the countries and personal experiences of the 10 international speakers.
Each presentation covers a slot of 45 minutes inclusive of questions.
A 15 minutes break is available after each presentation for networking and privately talking with the speaker.

Main features of the event:

    - no sponsors, no partners, no sponsored talks, no marketing or promoted business
    - invitation-only and free for selected guests
    - sessions covering specific target topics
    - focused on the region where the event is hosted (Asia)
    - improved networking with people from different countries and fields

Post-event blog post and photos available.

---
Registration and tickets
The event is invitation-only and free. No tickets available.
---
---
---
Moderators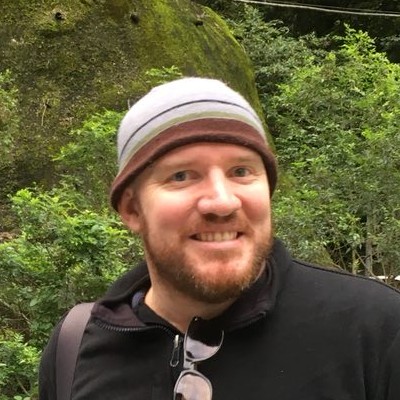 Mr.
Stewart MACKENZIE




Founder, CEO and CTO of fractalide.com


Introducing the speakers and handling the Q&A sessions

---
Call for Speakers / Presentations / Papers [CLOSED]
---
FAQ

What is this event?
REVULN is a series of free private meetings for invited guests where participants attend the presentations of international speakers and connect with all the selected guests.
The idea behind the events and their organization are unique, no conferences hosted by private companies have similar features.
Information about the previous event are available here.


Is this a marketing or promotional event?
No, nobody is going to promote or sell you anything.
The event has been created, planned and financed by us just for speakers and attendees, completely for free and without any business in mind.
REVULN's goal is sharing knowledge and connecting people.


What does 19Q4 stand for?
19Q4 stands for "REVULN 19 - 4th quarter" and it's also a possible reference to the dystopian novel 1984.


How joining as speaker?
Please check our Call for Papers page for information and requirements.
No "paper" is requested, this is a Call for Speakers where you will be asked to provide your presentation only.


How can I attend the event?
The event is invitation-only with attendees selected by us or by other guests.


We would like to sponsor the event.
We do not accept sponsors or partners.


We work for the press/media.
Please send us an email if you would like to participate.


How are the invited guests selected?
The expected attendees directly invited by us are mainly from two categories:

    - media: journalists, reporters, writers, bloggers, press, news agencies, NGO

    - governments and law enforcement agencies: police forces, armed forces, military and defense, government owned/funded research organizations, police academies and universities, national CERTs, consulates and embassies, public sector


Is there any political motivation?
No, REVULN and its team are completely neutral and free from any political and ideological motivation and bias, no matter what are the countries and goals involved.
This open minded attitude allows guests from very different and sometimes conflicting fields to attend a relaxed event focused on experiences and information.


Are you going to record or stream the sessions?
No, we take no video recordings of the event.


I'm an invited guest and I would like to attend only some presentations.
Sure, please check the agenda for the exact schedule of the presentation in which you are interested.
Time is a valuable thing and we perfectly know how difficult may be for journalists to attend the full day.


I'm a journalist, am I expected to provide media coverage of the event?
No, we don't expect anything from our guests.
If you will write about the event we appreciate it and we will be happy of that.
The event is for you, not for what you are supposed to return back to us.


Do I need a VISA for traveling to Hong Kong?
People from many countries do not need any VISA for traveling to Hong Kong.
Please check the Immigration website (Part II) for a complete list.


Is Hong Kong safe?
Currently the protests in the region are mainly limited to weekends only while the meeting is hold in the middle of the week.
We are constantly monitoring the situation, Hong Kong is currently the perfect location at the perfect moment for discussing the topics of the event.


How to reach the location of the event?
The Best Western Plus Hong Kong hotel is located in Hong Kong Island, walking distance from exit B3 of Sai Ying Pun.
Address: 308, Des Voeux Road West, Hong Kong
Tel: +852 3410 3333
The event takes place in the Lily meeting room at 3/F, press 5 in the lift and proceed one floor down by staircase.


Metro directions (Sai Ying Pun)Google Maps

Reaching the hotel from the airport is easy:
- buy a ticket for Hong Kong Station at the Airport Express booth (about 115 HK$), or use Octopus card
- take the Airport Express train [PDF details]
- get off at Hong Kong Station (the final stop)
- take the H2 complimentary free shuttle bus
- take off at stop 5

If you prefer the bus, take A12 (Water Street) or A10 (Chiu Kwong Street).


Do I have to bring something with me?
Your name cards (business cards).
The mobile phone or laptop will be useful for consulting some material we plan to provide during the event.
Wi-Fi will be available for sharing documents with the attendees, Internet is available too.
The hotel already provides notepads, pens and water.


Dress code?
Casual or business is up to you, the event is meant to be informal and relaxed.
T-shirt, (long) shorts and shoes are the bare minimum.


Code of Conduct?
Respect the others, no offenses, no aggressive and inappropriate behavior.
This is a place where we plan to share our own experiences and connecting with people interested in the selected topics.


I like the project, how can I contribute?
Just with word of mouth.
Feel free to share the Call for Papers and details of the event with your colleagues and people who may be interested in these topics.


How can I contact the organizer with other questions?
Please contact Luigi Auriemma by email, Twitter and LinkedIn, or Signal/Telegram: revuln


Privacy Policy
REVULN Privacy Policy for speakers and participants.


Disclaimer
This is a private meeting for invited guests only without any business, promotional activity and purpose.
The event is completely not-for-profit and no incomes are generated from and during its execution.
The presentations and slides are intellectual property of their authors, who are also the only responsible for such content.
Free accommodation, when acknowledged by the organizer, is revoked if the speaker is not able to held the presentation in-person at the event.
The organizer is not responsible for any loss, damage or other issues during the event.